Webinar Replay: Customer Experience Rankings And The Impact On Your Bottom Line
Introducing The Forrester Customer Experience Index, UK
Watch the webinar replay and download the slides
Customer experience is what your customers perceive it to be. Forrester's new UK Customer Experience Index (CXi) provides a benchmark of the quality of experience for brands across industries from airlines to insurers. Brands that invest in improving their customers' perceptions have a greater likelihood of boosting their bottom line through increased loyalty, incremental purchases, and new sales driven by word of mouth.
You'll learn:
Three ways to use CXi data to improve customer experience investments for your company.
Why customer experience can mean billions for your business.
How to answer the question, "How good is my customer experience — as rated by my customers?"
Complete the form to watch this complimentary webinar replay and download the slides.
Hosted by: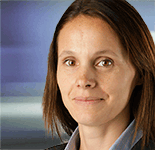 Joana van den Brink-Quintanilha
Senior Analyst