2014 Tech Trends: Leverage Emerging Customer-Oriented Technology For Competitive Advantage
Forrester's Complimentary Webinar Series
Businesses are forced to operate at a new pace as they contend with informed customers, smart competitors, and employees who choose to use their own technology for work. These trends will force firms to prioritize business technology: the technology, systems, and processes to win, serve, and retain customers.
Fill out the form to watch this session and learn how information technology is fueling European business change.
Hosted by: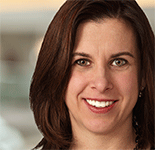 Leslie Owens
Principal Analyst, Research Director
Complete the form for immediate access to Forrester's webinar with Leslie Owens.