The New Book From Forrester: The Mobile Mind Shift
Download An Excerpt From The Book
Find out how and why you should exploit your customers' mobile moments by downloading this free excerpt from The Mobile Mind Shift.

Download Chapters 1 and 2
Complimentary Webinar Series
Learn how to engineer your business to win the mobile moments of your customers in this three-part moderated Q&A Webinar series with the authors of The Mobile Mind Shift.

Watch the replay
About
Reviews
Authors
Press
Table Of Contents
Graphics
Videos
Master Your Mobile Moments With The Mobile Mind Shift

Mobile has reprogrammed your customers' brains. They now turn to their smartphones for everything.
Is the flight on time? Is this product cheaper somewhere else? Whatever the question, the answer is on the phone. This Pavlovian response is the mobile mind shift — the expectation that I can get what I want, anytime, in my immediate context.
Your new battleground for customers is this mobile moment — the instant in which your customer is seeking an answer.
The Mobile Mind Shift explains how to:
Find your customer's most powerful mobile moments.
Master the four step IDEA cycle for mobile: Identify, Design, Engineer, Analyze.
Manufacture mobile moments as Krispy Kreme does with its "Hot Light" app.
Turn one-time product sales into ongoing services and engagement.
Master new business models -- find ways to charge more and create indelible customer loyalty.
Praise For The Mobile Mind Shift

"We are in the midst of a transition even greater than the initial development of the Internet. As everything – people, processes, data and things – gets connected, individuals and communities benefit in amazing ways and new and greater opportunities emerge for businesses to create value. Increasingly, mobile connections are the way we experience and harness the power of this emerging 'Internet of Everything.' Those who seize the opportunities described in The Mobile Mind Shift will grow at the expense of those who don't."
John Chambers
Chairman and CEO, Cisco
"At Walgreens, we have used mobile innovation to capture relevant mobile moments and connect our customers more closely to our core business. The Mobile Mind Shift highlights insights from companies who have done the same and is a must-read for leaders who want to create breakthrough mobile connections with their customers."
Sona Chawla
President of Digital and Chief Marketing Officer, Walgreens
"At Airbnb we see mobile not just as a shift in consumer behavior that we must respond to but as an opportunity to offer a higher level of service. Mobile Mind Shift tackles the big issues and ideas about how and why to push your company to operate mobile first."
Nathan Blecharczyk
CTO and Co-founder, Airbnb
"Persistent connectivity changes everything. With mobile, we've reached a Darwinian moment where some will deliver the right experiences and engagement and others will not. This book will help you adapt and thrive in the mobile moment."
Jason Spero
Global Head of Performance Media, Google
"Apps and mobile devices can now do new and amazing things -- tell you if your friends are nearby, measure your athletic performance, even bring merchandise to you wherever you happen to be. This dramatically shifts customer expectations for every business. When your head stops spinning and you're ready for real, practical advice on strategies for this new world, check out The Mobile Mind Shift."
Steve Yankovich
Vice President, Innovation and New Ventures, eBay
"Businesses embracing a mobile mind shift are already disrupting markets, creating new business models, and, most important, engaging with customers in ways they could not have imagined before. The mobile future has arrived, and the smart companies know it."
Andy Geisse
CEO, AT&T Business Solutions
"Philips is transforming to become a connected, real time company in all our businesses: patient-centric digital health, connected lighting solutions, and mobile-controlled consumer devices. This implies the creation of new customer propositions and experiences, business models and enabling IT platforms. This book explores the business impact of mobile and gives leaders great insights into the opportunities and the business changes required to capture the value."
Jeroen Tas
CEO Healthcare Informatics, Solutions & Services, Philips Healthcare
"Julie Ask, Josh Bernoff and Ted Schadler provide a compelling account of consumers' rapid and inexorable shift from the desktop to mobile devices, as well as effective strategies to capture and maintain their attention and loyalty. This book is a must-read for anyone who wants to compete in this new era of consumer technology."
Jim Lanzone
CEO, CBS Interactive
"The center of computing has so very rapidly evolved from the mainframe in the enterprise clean room to the pockets and purses of everyday people. This changes a great deal. Schadler, Bernoff, and Ask have written the fundamental guidebook for business thinkers on how mobile changes the relationship between companies, customers, prospects, media and investors"
Shel Israel & Robert Scoble
Co-authors, Age of Context and Naked Conversation
About The Authors

Ted Schadler is a well-known technology analyst and coauthor of Empowered: Unleash Your Employees, Energize Your Customers, and Transform Your Business (HBR Press, 2010). Ted analyzes the impact of mobile on the technology industry and on corporate processes and systems for the research firm Forrester Research. Ted's report on mobile engagement was the most popular report among Forrester clients in 2012.
View Ted's full bio »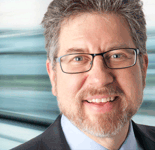 Josh Bernoff is the bestselling coauthor of Groundswell: Winning in a World Transformed by Social Technologies (HBR Press, 2008), which the editor of Advertising Age called "the best book ever written on marketing and media." He is also coauthor, with Ted Schadler, of Empowered. As SVP of Idea Development for Forrester Research, he identifies and develops the company's most forward-looking ideas.
View Josh's full bio »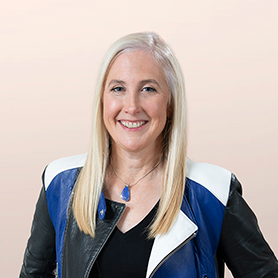 Julie Ask is a well-recognized mobile expert who has written more than 120 reports on mobile strategy and execution. Working with hundreds of clients in the Americas, Europe, and Asia on mobile strategy, she has advised executives in the retail, travel, financial services, consumer goods, and healthcare industries. Julie's research has been cited in media including The Wall Street Journal, PBS, and NBC Nightly News.
View Julie's full bio »
Media Articles About The Mobile Mind Shift

Table Of Contents

PART I: Master The Mobile Mind Shift
The Mobile Mind Shift
Master The IDEA Cycle
Plan Your Mobile Engagement
Measure The Mobile Mind Shift
PART II: The Mobile Business Shift
The Sales Shift
The Marketing Shift
The Product Shift
The Business Model Shift
PART III: The Mobile Operations Shift
The Workforce Shift
The Platform Shift
The Process Shift
The People Shift
PART IV: The Future Shift
Forrester Analyst Julie Ask advises companies to think about exactly what their
customers will need in that moment to help you give them what they need in context,
at their moment of need. (02:46)
Forrester Analyst Josh Bernoff provides insight into the best ways to transform your
business with mobile by pushing beyond conventional thinking. (02:15)
Forrester Analyst Ted Schadler provides a sneak peek into "The Mobile Mind Shift
and describes what you need to do to win, serve, and retain your customers in their
moment of need. (02:49)