Introducing The Customer Experience Index
Customer experience is what your customers perceive it to be. Forrester's new European Customer Experience Index (CXi) data provides a benchmark of the quality of experience for brands across industries from airlines to insurers. Brands that invest in improving their customers' perceptions have a greater likelihood of boosting their bottom line through increased loyalty, incremental purchases, and new sales driven by word of mouth.
Learn about the Customer Experience Index launch in Europe with specific Webinars on data in the UK and France.
Download the webinar replay:
Hosted by: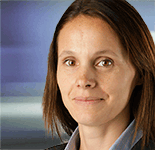 Joana van den Brink-Quintanilha
Senior Analyst