On-Demand Webinar: The Top Three Risks To Avoid When Developing A Customer Experience Strategy
A Forrester Complimentary Webinar
Watch the on-demand webinar and download the webinar slides
Customer experience is the foundation of your customer strategy and affects your bottom line. In an era of empowered, perpetually connected customers, you need your customers more than they need you.
Principal Consultant Qaalfa Dibeehi will discuss:
The top three risks to avoid when developing a customer experience strategy.
Tips on how to create and sustain better customer experiences.
How best to measure customer experience.
Complete the form to watch the on-demand webinar and download the slides.
Hosted by: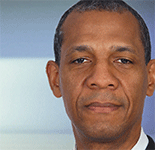 Qaalfa Dibeehi
Principal Consultant